Create the beauty of the world with sincere love
Unity,innovation and excellence
Only by being proficient in specialty can we show our excellence
Green "show", leading the trend of the times
---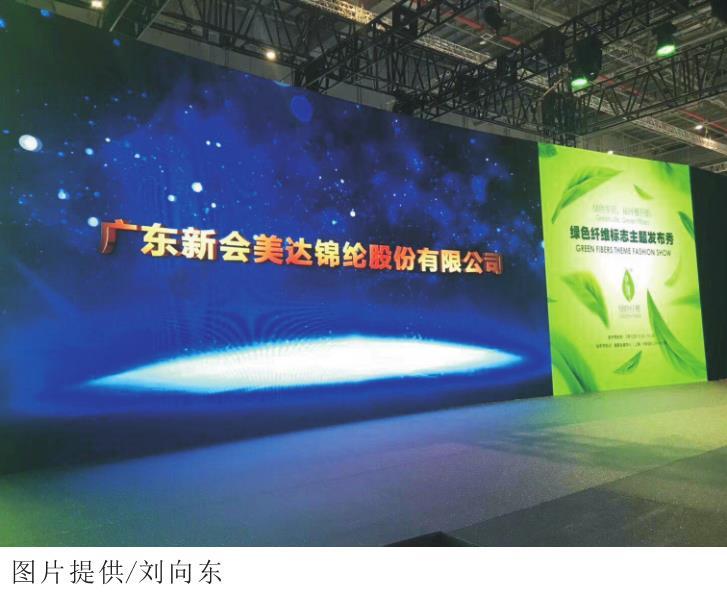 The 2019 China International Textile Fabrics and Accessories (Spring and Summer) Expo ended at the Shanghai National Convention and Exhibition Center. The polyester, nylon, polypropylene, acrylic, cotton, viscose, and functional yarns exhibited in the Yarn Hall have the theme of "health, fashion, and green", covering a wide range, especially the use of recycled fibers. The demand for fabrics Further develop from a single yarn to a composite yarn.
In this exhibition, Meida will focus on promotion and promotion in the 8.2H E109 chemical fiber alliance exhibition area. The China Chemical Fiber Industry Association held the first "Green Life, Starting from Fiber-Green Fiber Logo Theme Release Show", combining the dynamic scene display of green fiber logo products in various fields such as clothing, home furnishing, babies and children, sports, health, etc. Many companies, users, and consumers understand green fiber label products.
Through the exhibition, understand the development trend of the same industry and the nylon industry, as well as the overall development direction of chemical fiber, and provide a lot of development materials for the later development of Meida, especially in the field of biodegradability. It is necessary to strengthen research and exploration.
---