Create the beauty of the world with sincere love
Unity,innovation and excellence
Only by being proficient in specialty can we show our excellence
Meida held parent-child activities to celebrate "June 1" Happy Family Day
---
To celebrate Children's Day, on the morning of June 2nd, Meida Labor Union held a Happy Family Fun Day parent-child activity at Xinhui Longquan Hotel, allowing employees to accompany their children outside of work and experience the fun of interactive activities. .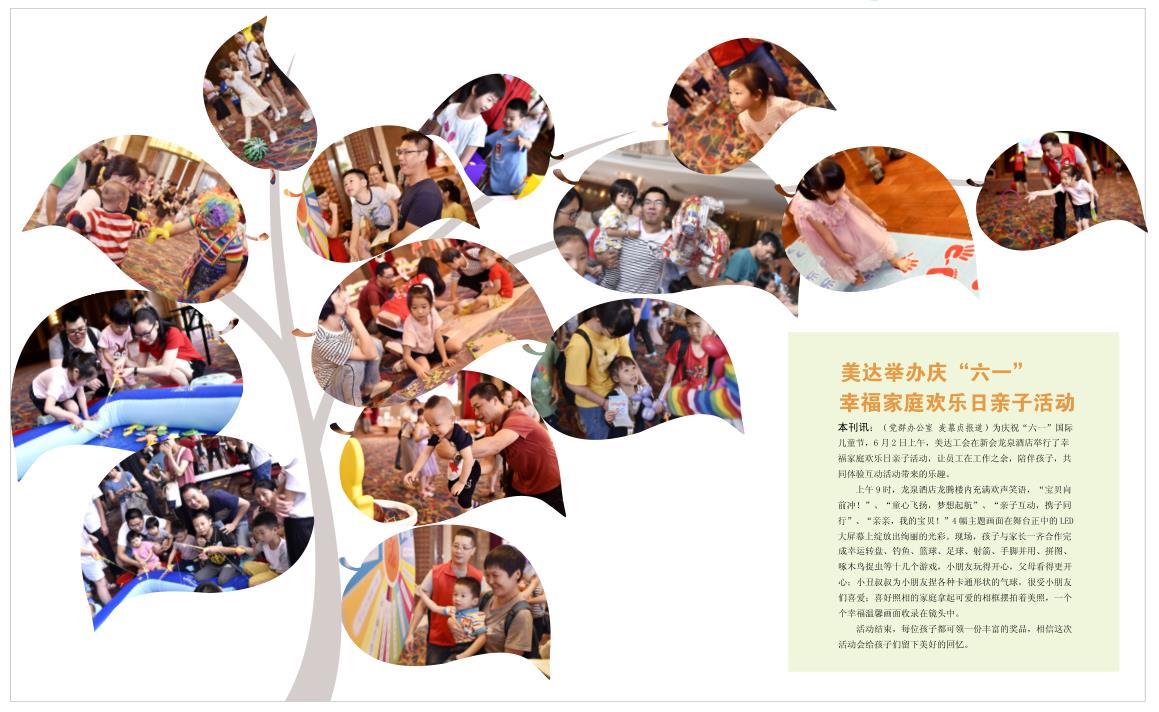 At 9 o'clock in the morning, the Longteng Building of Longquan Hotel was full of laughter, "Baby charge forward!", "Childlike heart is flying, dreams set sail", "Parent-child interaction, walk with children", "Kiss, my baby!" The picture bloomed brilliantly on the large LED screen in the middle of the stage. At the scene, children and their parents worked together to complete more than a dozen games such as lucky wheel, fishing, basketball, football, archery, hands and feet, jigsaw puzzles, woodpecker catching insects, etc. The children had fun, and the parents watched happily; the clown was playing for the children All kinds of cartoon-shaped balloons are very popular with children; families who like to take pictures pick up cute photo frames to take various beautiful photos, and all happy and warm pictures are recorded in the lens.
At the end of the activity, every child can receive a rich prize. I believe this activity will leave good memories for the children.
---