Create the beauty of the world with sincere love
Unity,innovation and excellence
Only by being proficient in specialty can we show our excellence
Professor Chen Yuyu held a lecture on "Industrial Structure Changes and Enterprise Development" in the company
---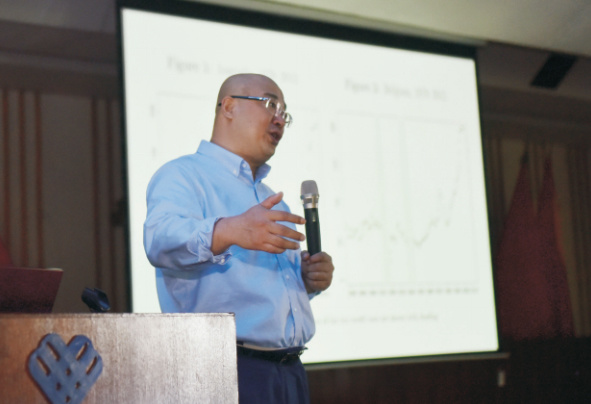 Professor Chen Yuyu lectured on "Industrial Structure Changes and Enterprise Development"
On the morning of June 11th, Professor Chen Yuyu, Professor of the Department of Applied Economics, Guanghua School of Management, Peking University, Director of the Institute of Economic Policy of Peking University, Changjiang Scholars Distinguished Professor, and Independent Director of Meida gave a lecture in the conference hall of the complex. Enterprise Development". In his speech, Professor Chen analyzed the current complex and changeable international situation and economic environment with detailed data and information. He said that the ebb of economic globalization is bound to have an impact on China's future development and changes in the industrial structure of enterprises. Follow the country's economic direction, quickly make changes to the layout, and find a path suitable for the survival and development of enterprises.
Chairman Li Jianzhi made a concluding speech after the lecture
This lecture enhanced Mida's management cadres' awareness of the opportunities and challenges in corporate development, and strengthened their confidence in the company's future development.
---