Create the beauty of the world with sincere love
Unity,innovation and excellence
Only by being proficient in specialty can we show our excellence
Apply Process
---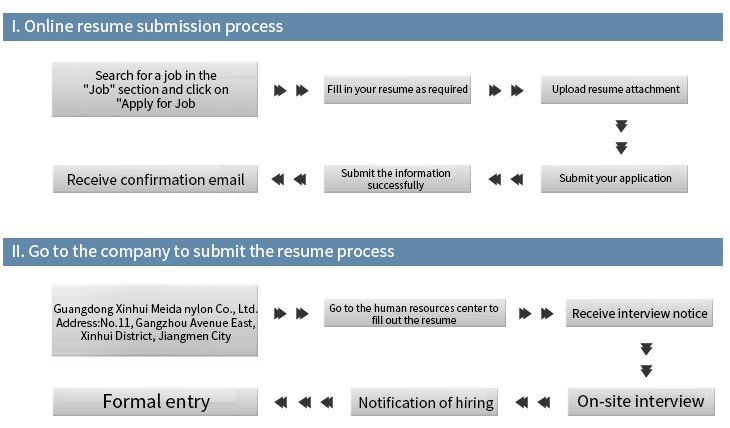 2. Even if the resume you submitted does not meet the current job requirements, we will still store your resume in. If a suitable position is open, we will contact you as soon as possible.
3. If the internal staff of Meida introduce you to Meida, please fill in the name of the introducer in the column of "internal introducer" when filling in your resume.
4. Please update your contact information in the system regularly, so that we can get in touch with you when the position is open, and provide you with more employment opportunities.
5. Please check your contact email in time. We will ask you to provide some materials to our personnel mailbox according to your resume, so as to deepen our understanding of you and provide you with more suitable opportunities.